Mojofish Home | Hogtown Bone-Works | Destiny 1.0 | Prints | Video Games | Contact ][ Mojofish Store
Doug Weldon, President
Mojofish Creative Enterprises, Inc.
3324 W. University Ave.
PMB-296
Gainesville, FL 32607

Phone: (352) 332-6956
Email: kahuna@mojofish.net

Direct bug reports, suggestions and inquiries concerning Destiny to:
Email: staff@mojofish.net

Mojofish is not currently hiring.


An easy to use do-it-yourself multimedia presentation creation tool.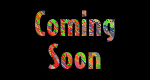 The Cepheastus Option
A novel of military science fiction that follows the exploits of three mercenaries on a distant world embroiled in war with an alien race. Victory and an end to the fighting fast approaches, but so does an enemy fleet of vast numbers. Separated, each of them face unexpected and bloody challenges that will change their lives and decide the fate of that world.