Welcome
Mojofish Creative Enterprises, Inc. is currently involved in a number of exciting endeavors, including small press publishing. The first Mojofish offering is the science fiction novel INDRAVATI by Doug Weldon, available in paperback and Kindle e-book.

Ask your bookseller to look it up.

Find it on Amazon HERE

Visit the author's website dougweldon.media

Do not send your manuscript. It will be destroyed or returned unread.
The software DESTINY is being updated. Version 1.1 will soon be available.
Several video games must undergo revision and portage to a new game engine as Microsoft has dropped support for DirectX multimedia. This may take awhile.

Adventure awaits!
Sabotage, murder, the threat of war, and a glass of old Earth bourbon. A fantastic sci-fi novel in print and Kindle. Purchase now on Amazon.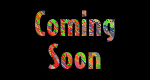 An easy to use do-it-yourself multimedia presentation creation tool.